Butternut Squash & Spelt Risotto With Crispy Sage & Smokey Toasted Pine Nuts
Cooking instructions
Before you start, take out all the ingredients for this recipe (see picture above) and rinse any raw grains, herbs or vegetables.
STEP 1
---
Boil your kettle, then take out a large saucepan, small saucepan and frying pan.
STEP 2
---
Pour boiling water from your kettle into a large saucepan, salt the water, then place over a medium-high heat. Once the water is bubbling, add the spelt and turn it down to a simmer. Cook until al dente, around 15-20 minutes. Reserve a mug of water for later, then drain the spelt once cooked.
STEP 3
---
Once there's 5 minutes left of cooking time on your spelt, heat the butternut squash sauce in your other saucepan for around 3-5 minutes or until piping hot. Mix the spelt into the warmed sauce once cooked. If the sauce has reduced and needs loosening a little, and add your reserved cooking water until you have a creamy risotto consistency.
STEP 4
---
Heat a few tablespoons of olive oil in your frying pan. When hot, add the sage leaves without overlapping. The leaves will turn translucent and the oil will stop bubbling around the leaves when they are crisp. Turn off the heat and sprinkle in the smokey pine nut mix.
STEP 5
---
To serve, divide the risotto into serving bowls, scatter over the sage, smokey pine nuts and drizzle over any remaining smokey sage oil (optional). Season with salt and pepper to taste and enjoy!
What's in your box?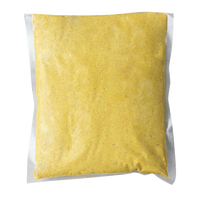 Butternut Squash Sauce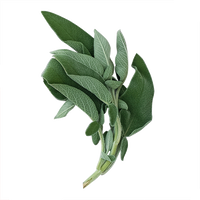 Sage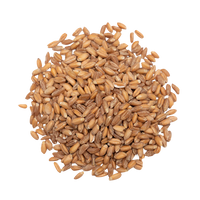 Pearled Spelt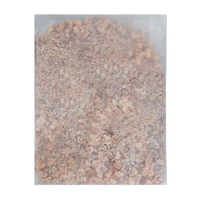 Smokey Pine Nut Mix
Ingredients / Allergens
Organic pearled spelt, butternut squash, onion, garlic, water, vegan bouillon (celery), cashews, white miso (soy), sherry vinegar, nutritional yeast, oat milk (water, oats, vitamins (D2, B12, Riboflavin, Folic Acid), vegan white wine, pine nuts, smoked paprika, sea salt, fresh sage
| Nutrition information | per person |
| --- | --- |
| Calories | 650kcals |
| Total Fat | 16.3g |
| Saturated Fat | 2.8g |
| Salt | 2.81g |
| Total Carbohydrate | 106.6g |
| Fibre | 15.8g |
| Protein | 22.9g |