Freshly Made Cavatelli Tossed In A Sweet & Spicy Pumpkin & "Nduja" Sauce With Crispy Sage
Cooking instructions
Before you start, take out all the ingredients for this recipe (see picture above) and rinse any raw grains, herbs or vegetables.
STEP 1
---
Boil your kettle, then take out a large saucepan and a deep frying pan or wok.
STEP 2
---
Fill your saucepan with boiling water from your kettle and place over a medium heat. Once the water is bubbling, add the cavatelli to the pan and cook for 2-4 minutes or until al dente.
STEP 3
---
Meanwhile, pick the sage leaves and heat a drizzle of extra virgin olive oil in your deep frying pan or wok over a medium heat. Once hot, add the sage leaves for around 20-30 seconds or until crispy and aromatic. Watch carefully as they will burn quickly. Remove half of the sage leaves for garnishing, then add the nduja pumpkin sauce to the pan and warm through until piping hot, around 3 minutes.
STEP 4
---
Drain the pasta, add it to the sauce and give everything a good mix to combine.
STEP 5
---
Divide the cavatelli between serving bowls, add a generous drizzle of extra virgin olive oil, season to taste with salt and garnish with the reserved crispy sage leaves. You could add vegan cheese if you like but it's just as delicious without. Enjoy!
What's in your box?
"Nduja" Pumpkin Sauce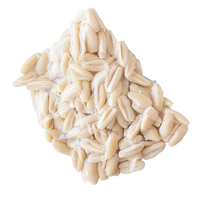 Fresh Cavatelli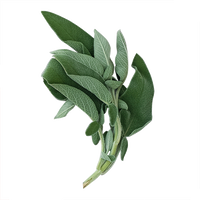 Sage
Ingredients / Allergens
Fresh cavatelli (durum wheat, flour, water, rice flour), pumpkin, lemon juice, garlic, sage, vegan boullion (celery), vegan nduja (red peppers, calabrian hot chilli peppers, haricot beans, coconut oil, paprika, sunflower oil, salt, wine vinegar, extra virgin olive oil, black pepper, lemon juice)
For allergens please see ingredients in bold
Please be advised that we handle the following allergens in our kitchen: CELERY, SOYA, GLUTEN, NUTS, MUSTARD, SESAME SEEDS, SULPHITES
| Nutrition information | per person |
| --- | --- |
| Calories | 594kcal |
| Protein | 19.2g |
| Fat | 18.5g |
| Saturated Fat | 4.5g |
| Total Carbs | 121.6g |
| Fibre | 3.2g |
| Salt | 1.5g |