Pad Thai Noodles With Sugar Snap Peas, Red Pepper, Carrot, Crushed Peanuts & Spring Onion
Cooking instructions
Before you start, take out all the ingredients for this recipe (see picture above) and rinse any raw grains, herbs or vegetables.
STEP 1
---
Boil your kettle, then take out a large frying pan.
STEP 2
---
Place your saucepan over a medium heat, pour boiling water into the pan from your kettle and add the flat rice noodles (two nests for two people). Cook for 4-5 minutes, then drain the noodles. Rinse the noodles to stop them sticking together.
STEP 3
---
Place your frying pan over a medium heat and once hot, add the peanuts. Dry fry (without oil) for 2-3 minutes or until toasted. Remove from the pan and set aside.
STEP 4
---
Julienne or grate the carrot. Remove the stem and core from the red pepper, then cut into 0.5cm wide strips. Place your frying pan back over a medium heat and add a drizzle of oil. Once hot, fry the red peppers and carrots for 5 minutes, then add the sugar snaps and fry for 5 minutes more or until the veg is tender but al dente.
STEP 5
---
Meanwhile, crush or roughly chop the peanuts and finely slice the spring onions (including the green bits!).
STEP 6
---
Add the cooked noodles into the frying pan with the vegetables and toss through the pad Thai sauce.
STEP 7
---
Divide the noodles between serving plates, garnish with crushed peanuts, spring onions and finish with a squeeze of fresh lime. Enjoy!
What's in your box?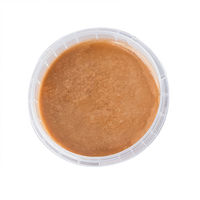 Pad Thai Sauce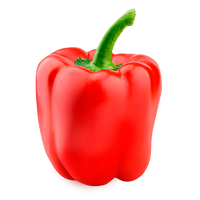 Red Pepper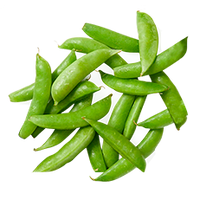 Sugar Snap Peas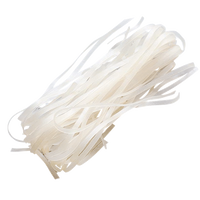 Rice Noodles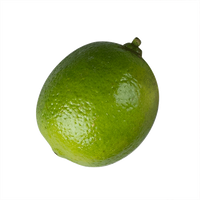 Lime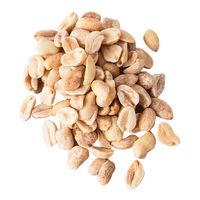 Roasted Peanuts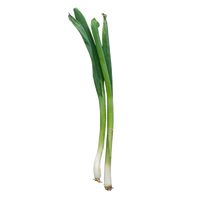 Spring Onions
Ingredients / Allergens
Rice noodles (rice, water, salt), ginger, gluten free soy sauce, tamarind, peanut butter, agave, sugar snap peas, red pepper, carrot, peanuts, spring onions
For allergens please see ingredients in bold
Please be advised that we handle the following allergens in our kitchen: CELERY, SOYA, GLUTEN, NUTS, MUSTARD, SESAME SEEDS, SULPHITES
| Nutrition information | per person |
| --- | --- |
| Calories | 751kcal |
| Protein | 23.9g |
| Fat | 28.4g |
| Saturated Fat | 5.5g |
| Total Carbs | 112.4g |
| Fibre | 16.3g |
| Salt | 2.2g |