Rainbow Poke Bowl With Miso Glazed Tofu, Pickled Carrot, Crispy Kale, Edamame, Tamari Miso Dressing & Furikake
Cooking instructions
Before you start, take out all the ingredients for this recipe (see picture above) and rinse any raw grains, herbs or vegetables.
STEP 1
---
Boil your kettle, then take out a large frying pan and a saucepan.
STEP 2
---
Place the sushi rice in a small saucepan and pour over 2.5x its volume in water from your kettle. Bring to the boil and once it's bubbling, reduce the heat to low, cover and cook for 8-10 minutes or until tender but al dente.
STEP 3
---
Cut the tofu into 1.5cm cubes and heat a drizzle of oil in a frying pan over a medium heat. Once hot, add the tofu cubes to the pan and fry for 5-10 minutes, turning occasionally until golden brown on all sides. During the final 30-60 seconds of cooking time, toss through a tablespoon of the miso dressing (reserving the rest) and a pinch of furikake to season the tofu. Remove from the pan and set aside.
STEP 4
---
De-stem the kale and chop it into small pieces. Wipe the same frying pan you used for the tofu clean with some kitchen towel and add another drizzle of oil. Once the pan is hot, throw in the kale and edamame and stir fry for around 5 minutes.
STEP 5
---
Finely slice the radish. If the miso dressing has thickened up in the fridge, stir through a little water until it reaches a drizzling consistency.
STEP 6
---
Divide the cooked sushi rice between serving bowls, then top with the kale, sliced radish, pickled carrots, edamame and tofu. Drizzle over the miso dressing and season to taste with the remaining furikake seasoning. Enjoy!
What's in your box?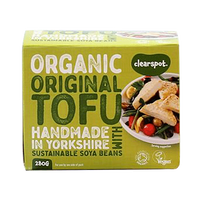 Organic Tofu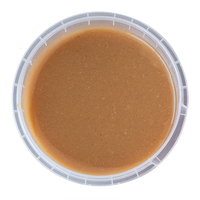 Miso Dressing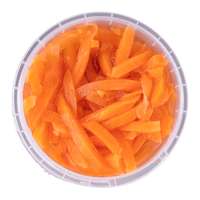 Pickled Carrots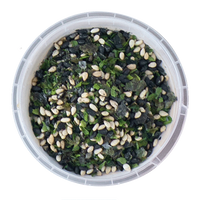 Furikake Seasoning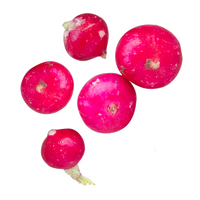 Radish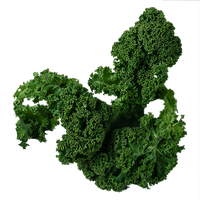 Curly Green Kale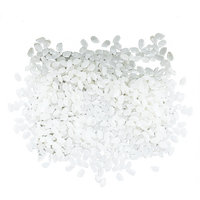 Sushi Rice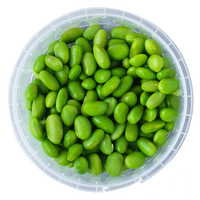 Edamame
Ingredients / Allergens
INGREDIENTS
Miso (soy), sesame oil, rice vinegar, maple syrup, tofu (soy), edamame (soy), kale, radish, carrot, apple cider vinegar, water, raw natural cane sugar, salt, sushi rice, nori seaweed, black sesame seeds, white sesame seeds
For allergens, see ingredients in bold
Please be advised that we handle the following allergens in our kitchen: CELERY, SOYA, GLUTEN, NUTS, MUSTARD, SESAME SEEDS, SULPHITES
| Nutrition information | per person |
| --- | --- |
| Protein | 29.7g |
| Fat | 20.4g |
| Saturated Fat | 3.1g |
| Total Carbs | 37.8g |
| Fibre | 8.8g |
| Salt | 1.5g |