Tahini Miso Ramen With Crispy Chilli Tempeh, Pak Choi & Brown Rice Noodles
Cooking instructions
Before you start, take out all the ingredients for this recipe (see picture above) and rinse any raw grains, herbs or vegetables.
STEP 1
---
Boil your kettle, then take out a large frying pan and two saucepans.
STEP 2
---
Crumble the tempeh with your hands until minced. Remove the pak choi leaves from the base of the stem using your hands. Finely dice the chilli and spring onions (including the green bits!).
STEP 3
---
Place your frying pan over a medium-high heat and add a drizzle of oil. Add the crumbled tempeh to your frying pan and fry until crispy, around 5 minutes. Stir through half of the rayu chilli sauce, then remove from the pan and keep warm.
STEP 4
---
Meanwhile, empty the miso tahini broth into your first saucepan. Place over a medium heat and and cook until warmed through, around 3 minutes.
STEP 5
---
Pour boiling water from your kettle into your other saucepan and place over a medium high heat. Once the water is bubbling, add the noodles and cook for 4-5 minutes or until tender but al dente. Keep checking as rice noodles can be easily overcooked. Drain and set aside.
STEP 6
---
Once the tempeh is cooked, wipe the same frying pan clean with kitchen towel, then add the pak choi and cook until tender, around 5 minutes (you can do this step while you serve up the rest of the ramen as below).
STEP 7
---
To serve up, divide the noodles between serving bowls, pour over the hot miso tahini broth, then top with the pak choi and chilli tempeh. Garnish with chilli, spring onions and a drizzle of the remaining rayu chilli oil. Enjoy!
What's in your box?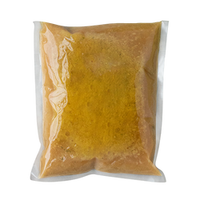 Miso Tahini Ramen Broth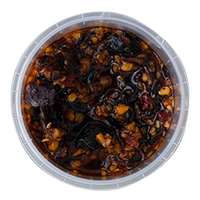 Rayu Chilli Sauce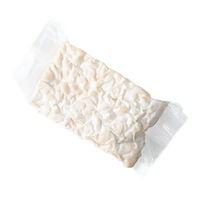 Organic Tempeh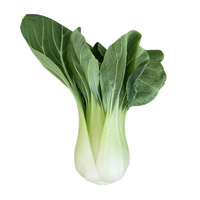 Pak Choi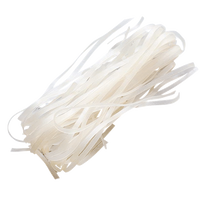 Flat Rice Noodles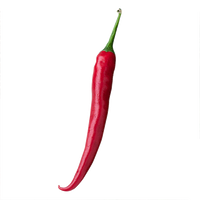 Red Chilli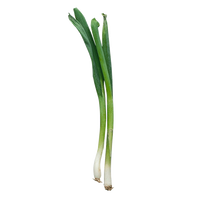 Spring Onions
Ingredients / Allergens
Dried shiitake mushrooms, ginger, garlic, vegetable boullion (celery, soy), kombu, pak choi, red chilli, spring onions, white miso (soy), soy sauce, tahini (sesame), rice noodles (rice flour, water), sesame oil, tempeh (soya, water, tempeh culture (gluten-free rice flour*, inoculum)), salted fermented black beans, vegetable oil, sichuan peppercorns, raw natural cane sugar, cinnamon, star anise, rice vinegar
For allergens, please see ingredients in bold
Please be advised that we handle the following allergens in our kitchen: CELERY, SOYA, GLUTEN, NUTS, MUSTARD, SESAME SEEDS, SULPHITES
| Nutrition information | per person |
| --- | --- |
| Calories | 650kcal |
| Protein | 29g |
| Fat | 37.9g |
| Saturated Fat | 6.5g |
| Carbs | 62.1g |
| Fibre | 7g |
| Salt | 3.8g |